Ireland- a place to visit which makes your life complete
London for business, Dublin for leisure. And not just Dublin, the whole of Ireland is a delight that has enchanted visitors time and again over centuries. A country that prides itself as one, big hotspot for romance, Ireland's landscape is bustling with exquisite scenery which Mother Nature would be hard put to bear again. Readers of Frommers Guide rated Ireland 'Favorite holiday destination in the World' in 2011, and the country is one of the biggest contributors to Europe's tourism industry with revenues of EUR 5 billion, almost 4% of its GDP.
Visiting Ireland can be fun, especially if you are a first time visitor to the area loving the outdoors can be exciting and the country has many beautiful outdoor attractions for you to see that will make your life feel complete. Using an Australian visa to travel around on can help you get to Ireland in a safe and quick way. Cliffs of Moher.
Cliffs of Moher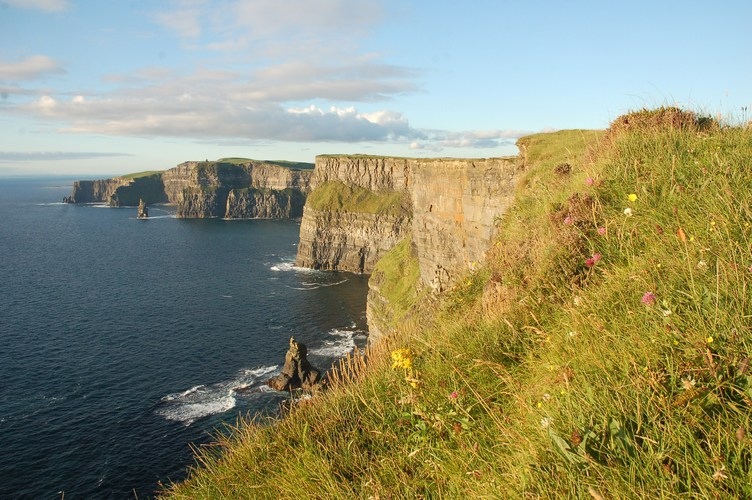 A great natural attraction situated in Ireland that will make your journey as well as your life feel more complete are the Cliffs of Moher. These cliffs tower 214 meters above Ireland's Atlantic Ocean. The cliffs have a rich history behind them because they were carved out some 320 million years ago.
•The cliffs offer incredible and breathtaking views that are next to none in other parts of the world.
•Visiting the cliffs will let experience a great walk along the coast, one that you will never be quick to forget.
Ring of Kerry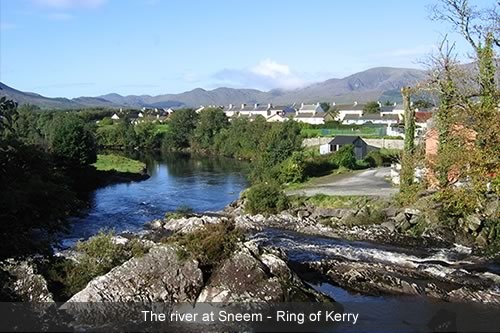 The Ring of Kerry is a leading attraction for tourists that run among some of Ireland's most beautiful and exciting landscapes. The area consists of lush meadows, exotic glacial lakes, and breathtaking mountains.
•Touring through the Rings of Kerry will help you to get to see the Beara Peninsula and the Kerry Way, which will make you appreciate life even more
•When visiting the Ring of Kerry, you can see the famous Rose Castle that was built in the 15th century.
Other Attractions
There is vibe for the culturally-minded too. Blarney Castle, built almost six hundred years ago by one of Ireland's greatest architects, Cormac McCarthy, has repeatedly attracted attention beyond Ireland's edges. Over the last couple of centuries, millions of tourists have flocked to Blarney, making it a global landmark and one of Ireland's greatest treasures. Blarney's magic owes in part to its Blarney Stone, the legendary Stone of Eloquence that rests at the top of its tower. Another majestic castle is the 18th century Dublin Castle, which till 1922 was the seat of British rule in Ireland and has also served as the seat for the Lordship of Ireland and the Kingdom of Ireland.
Ireland does not just appeal with its raw beauty the people contribute as much. Irish history is filled with romance, right from small boutique hotels in the middle of idyllic scenery to its effusive romantic literature. It is, true to Ireland's spirit, one of the friendliest countries in the world. Lonely Planet rates Ireland as the world's friendliest country, while Dublin gets the top berth as the friendliest city of Europe.
Cooley Peninsula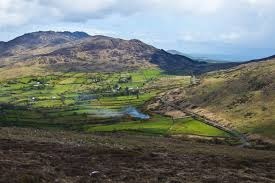 Close to the border of Northern Ireland is the Cooley Peninsula. Here you can bask in the sunshine and feel as your body takes on new vigor. Since the area is usually free from tourists, you can enjoy quiet times meditating or resting there. There is no doubt that after your visit at the Cooley Peninsula you will leave a totally restored individual.
•While at Cooley Peninsula, you can visit places like the Mourne Mountains and Carlingford Village.
•You can also take a walk on the coastline to exercise your legs if necessary.
Kick-start your plans and get your Australian visa ready and visit Ireland. You will never regret your time spent there.
The Irish are a lot you are just waiting to meet - and experience.
I hope you enjoyed this Blog